One of the longest-running (1998-2013) CSWR projects (in collaboration with the National Center for Atmospheric Research / Atmospheric Technology Division (NCAR/ATD)), and the most ambitious project probing the inner workings of tornadoes and how they cause damage has ended for 2013.

ROTATE employs the DOW 6 and DOW 7 mobile radars as well as the Rapid-scan DOW, with the underlying goal to observe the process of tornadogenesis, tornado structure, tornado lifecycle, and tornado death. Major goals are to collect observations that will enable the evaluation of tornadogenesis hypotheses and to continue studies of tornado vortex structure and climatology....more
In this 2007 article in the Bulletin of American Meteorological Society, researchers discuss the potential ramifications of a tornado impacting urban areas.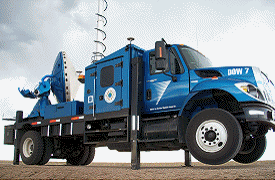 The Center for Severe Weather Research (CSWR) operates the Doppler on Wheels (DOW) mobile radar network, consisting of two dual-polarization, dual-frequency mobile radars and one multi-beam, rapid scan radar, as a National Science Foundation (NSF) facility. Researchers and faculty can request the DOWs for their projects.

CSWR is engaged in research investigating tornadogenesis, tornado structure, hurricane boundary layers and surface wind damage, as well as radar technology. CSWR has also played a major role in VORTEX2, COPS, IHOP, STEP, IPEX, PAMREX and other projects. Here is a list of related CSWR publications.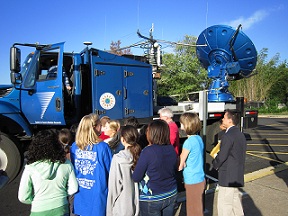 CSWR is committed to the advancement of radar meteorology education. Additionally, CSWR maintains close collaborations with both Pennsylvania State University and the University of Colorado. Here is a list of educational projects in which CSWR has been involved.

A list of articles pertaining to CSWR and related projects. .

Meet Our Staff and Contact Information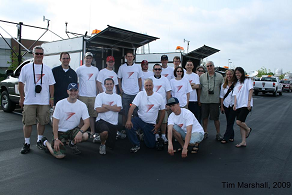 Information about our staff, location and contact information.